Miscellaneous Wargame Stuff
SCHIFFER BOOKS

SB01 Volkswagen of the Wehrmacht $24.95
A photo chronicle, this book illustrates the first civilian Volkswagens before the war, the use of VW in the war by the Wehrmacht and the occupying forces
after the war. 192 pages, 300 b/w illus., 7x10, Hardcover
SB02 Motorcycles of the Wehrmacht $24.95
A photo chronicle, this new book also offers a fascinating insight into the everyday wartime life of German motorcycle messengers and riflemen. Countless photos show German soldiers on duty with civilian motorcycles of the 1930s, captured models, and the legendary BMW R 75 and Zundapp KS 750. Information as to the various paint schemes of German mototcycles
during the course of the war is provided in detail.192 pages, 300 b/w illus., 7x10, Hardcover

SB03 Scharnhorst (German Battleship) $9.95

SB05 Weapons & Equip of German Cav 1935-45 $8.95
Photo history, many rare photos. 50pages, many b/w photos, 8 1/2 x 11, Softcover

SB06 Ford at War WWII $8.95
Photo history of German produced Fords in WWII. 50pages, many b/w photos, 8 1/2 x
11, Softcover

SB07 Stalin Organs $8.95
Photo history of Russian rocket launchers during WWII. 50pages, many b/w photos, 8
1/2 x 11, Softcover

SB09 German Hvy Field Artillery 1934-45 $8.95
Photo history. 50pages, many b/w photos, 8 1/2 x 11, Softcover

SB11 German Lt Field Art 1934-45 $8.95
Photo history. 50pages, many b/w photos, 8 1/2 x 11, Softcover

SB13 Mtn Troops of the Waffen-SS $24.95
This new book offers the first comprehensive study on the little-known mountain
troops of the Waffen-SS, complete with numerous photos and documentation. During
WWII, the mountain troops of the Wehrmacht were supported effectively in
Scandinavia, the Balkans, and on the upper Rhine at the war´s end, by two command
offices and six mountain divisions of the Waffen-SS...160 pages, 170 b/w photos, 7 x 10
Hardcover

SB14 Cavalry of the Wehrmacht $29.95
1941-45. This new book is a detailed study of one of the lesser known aspects of the
Wehrmacht in WWII. Horses were used extensively by the German military during
WWII for towing equipment, reconnaissance and communicationsl Covered are the
variety of unit types, equipment, insignia, training, and operations in over 300
photos.160 pages, 170 b/w photos, 7 x 10 Hardcover


WG02 The ACW in Color $19.95$


WG05 Winsome Warriors $19.95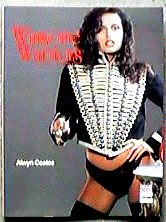 nude females in military dress


The Battle of Sackett´s Harbor 1813 $29.95
The battle for Sackett´s Harbor on Lake Ontarion in 1813 was a critical event for the
United States in the War of 1812. US forces needed the harbor as a hubb for their
offensives in Lake Ontario along the Niagara, and in Lake Erie during the war. 172
pages, illus., maps, hardcover

OSPREY

Men-At-Arms
$9.95
Reference/Uniform Painting Guide

OSM296 Louis XV Army (1) Cav & Dragoons
OSM297 Russian Army of the 7YW (1)
OSM295 Imperial Chinese Armies (2) 590-1260
OSM263 Mughul India 1504-1761 (2)
OSM264 Peter the Greats Army:Cav (2)
OSM265 Flags of ACW (3)
OSM268 British Troops Indian Mutiny (2)
OSM270 Flags of 3rd Reich (2)
OSM276 Austrian Inf 1740-80:Inf
OSM067 Indian Mutiny (4)
Grenadier Guards
OSM057 Zulu War (2)
OSM169 Resistance Warfare (4)
OSM165 Armies in Lebanon 1982-84 (3)
OSM163 American Plains Indians (2)
OSM088 Napoleons Italian Troops (2)
OSM135 Battle for Falklands:Air
OSM219 Queen Victorias Enemies
OSM186 Apaches (4)
OSM156 Royal Marines 1956-84
OSM157 Flak Jackets
OSM242 Modern African Wars
OSM252 Flags of ACW
OSM250 Argentine Forces in Falklands
OSM292 King Georges Army(
OSM238 Foreign Volunteers of the Allies 1939-45 (4)
OSM245 British Territorial Units 1914-18
OSM107 British Inf Equip 1808-1908
OSM116 SAS (2)
OSM126 Wellingtons lt Cav
OSM132 Malayan Campaign
OSM080 German Army 1914-18

OSM182 British Battle Insignias

WG01 Wargames Illustrated
All preserved in shrinkwrap
No. 2 Oct/87 $50.00
No. 3 Nov/87 $50.00
No. 4 Dec/87 $50.00
No. 6 Feb/88 $35.00
No. 7 Mar/88 $35.00
No. 8 Apr/88 $35.00
No. 11 July/88 $25.00
No. 16 Dec/88 $25.00
No. 66 Mar/93 $10.00
No. 78 Mar/94 $7.50
No.79 Apr/94 $7.50


Spearhead-WWII $25.00
Spearhead gives you Division level WWII gaming. Take charge of every phase of a
battle from operational planning to tactical execution. Playable with any figure scale.
ST-LO WWII $14.95
Reference; Commemorative Edition
Panzer Tactics WWII $10.00
Company & Battalion size WWII battles
AH8831001 Napoleons Battles $15.00
Scenarios for Napoleons Battles ruleset
Grey Storm Red Steel 1941-45 $23.95
Tactical Combat of the Easter Front-WWII
Desperado $7.95
Skirmish Gaming in the Old West
Touched with Fire$13.50
Grand Tactical Rules for ACW
Franco-Prussian War $6.95:
Reference and background
TTG Trench $7.20
WWI Trench Warfare Rules-divisional scale attacks and skirmish trench raids.
TTG Shock of Impact Army Lists $7.95
Ancient army lists for Shock of Impact rules.
October Revolt $5.98
Rules for the Russian Civil War using 25mm figs.
Coastal Forces Painting Guide $3.95
WWII painting guide for German & British coastal forces.
General Quarters WWII $7.50
WWII naval wargame rules-new techniques eliminatetraditional math and
bookkeeping: the result is a fast moving game covering all aspects of WWII naval
warfare.
General Quarters Part 2 $7.50
Now the General Quarters format has been extended to the WWI era. Part 2 contains
comprehensive rules and data covering all aspects of WWI naval warfare. In addition,
advanced rules for WWII and the 30s are provided along with revised combat tables to
supplement the original GQ.
Foot Soldier $5.95
20mm skirmish rules-WWII thru present
Armored Attack 1939-90 $5.95
Simple/Quick Play rules-tactical or strategic level
Refighting The Great Battles of the ACW-series $6.95
Regimental or Brigade level-fast play ACW rules ffor 15/25mm
GHQ 1:285
G152 German Panzer IV H Co $25.00
MILITARY MINIATURES of New Zealand
Resin Structures & Scenics
Unpainted 15MM
MMR1540 Italian Townehouse $9.75
MMR1542 Italian T-house w/courtyard $15.50
MMR1581 2-story N.A. 19th-18th c brickhouse $15.50
MMR1582 2-story wood house w/porches $16.95
MMR1569 Euro Farmhouse $18.00
MMR1530 Euro Country Cottage $9.75
MMR1545 Wooden Hovel $8.25
MMR1523 2 story city House $15.50
MMR1544 Wood Barn $9.25
MMR1561 N American outbuilding $8.25
MMR1534 Huts $5.95
MMR1596 Large Stone Bridge $9.50
MMR1580 Wood Bridge $5.15
Gallia
MMR15409 3 arch 15mm bridge (Burnsides) $16.00
ARMS AND ARMOUR PRESS
AA01 Hitlers Greatest Defeat $14.95
In Belorussia, at the hands of Stalins forces, the Army Group Center suffered-a
disaster-a loss of 28 of its 34 divisions, with over 300,000 casualties. Interviews with
veterans of both armies and excerpts from newly released documents show how each
side viewed the situation as the decisive year 1944 began.-208 pages, 40 b/w illus., 6
1/4 x 9 1/4. Softcover $14.95

AA02 Last Stand $14.95
Famous battles against the odds.192 pages, 58 b/w illus., 6 1/8 x 9 1/4. Softcover
$14.95

AA03 Last Year of the German Army $24.95
Examine the changing structure of the german army during the final year of World
War II. Learn its structure and organization and follow exciting, detailed accounts of
some of the last battles of the war. Dozens of archival photographs.


AA05 German Army Uniforms and Insignia 1939-45 $24.95
1933-45. 350 plus illustrations depict every patch, button, epaulet and uniform worn by
the men who fought for the Third Reich. 224 pages, 4 in color, 150 b/w illus., 7 1/2 X 9
3/4. Hardcover $24.95


AA06 La Grande Armee $34.95
This TOUR DE FORCE of Napoleonic study is made available in the Enlish language
for the first time since its original French publication in 1979. From Boulogne and
Austerlitz to Spain and Moscow, the reader is taken through the career of Napoleons
Grand Armee in thorough, well researched detail. Included a chronoloy, maps,
statistics on casualties, pay and structure and other features. 544 pages, b/w illus.
Hardcover. $34.95

AA08 Okinawa1945 $14.95
1945 The final assault on the Japanese Empire. 256 pages, 40 b/w illus., 6 1/4 x 9 1/4.
Softcover. $14.95


AA19 Guns of the Wild West $19.95
Firearms of the American Frontier. 160 pages, 250 b/w illus., 8 3/4 x 11 1/4. Softcover.
$19.95

AA20 Iron Fist $24.95
Classic Armored Warfare Case Studies. 240 pages, 35 b/w illus., 6 1/4 x 9 /4.
Hardcover. $24.95


AA23 ACW Uniforms:Photo Guide$12.95
A photo guide to American Civil War Uniforms. 128 pages, 172 b/w illus., 7 1/2 x 9 1/2.
$12.95

AA24 Encyclopedia of German Tanks WWII $39.95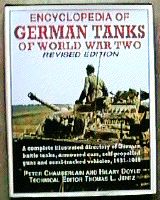 A comprehensive reference to all AFVs of the Third Reich, including more than 1.000
photos and complete technical and combat histories. Every variant of battle tanks,
tracked vehicles, armored cars, experimental vehicles, foreign tanks pressed into
German service, etc. 272 pages. 1,037 b/w illus. 9 x 11 1/2. Hardcover. $39.95
STERLING


ST02 Arthur the King $14.95
Analysis of the Arthurian cycle. 200 pages, 8 in color, 28 b/w illus. 7 1/4 x 8 1/2. $14.95
ST03 King Arthur & the Grail Quest $19.95
Myth and Vision from Celtic times to the present. 160 pages, 21 in color, 52 b/w illus.,
7 1/2 x 9 1/2. Hardcover $19.95
ST06 United States Infantry $14.95:
An Illustrated History 1775-1918. 176 pages, b/w illus., Color uniform plates, Softcover $14.95

ST09 Wargaming in History-The Second Anglo-Boer War $7.95
It takes audacity and nerve for a wargamer to fight the Boer War- you either do
extremely well and hardly lose a figure or you get yourself annihilated-Wargame
included. 94 pages, b/w illus, Softcover $7.95
Always check first by email for availability
Order Now!
SUPPLIES ARE LIMITED
Thanx
HAUS of STUFF
Since this is a close out lot many items
will not be re-stocked when they are gone
that´s it- so if you see something you
can not live without-do not delay-
DEAL OF THE DAY!!!!!!!!!!!!!!!!!!!!!!!!!

TAC01 TACTICA $19.95
Ancient Wargaming
BB01 Banners & Bayonets $19.95
No 1. Wargame rules for
Napoleonic era & War of
1812
NOW GET BOTH FOR ONLY $19.95 + P&H & I´LL THROW IN THE TACTICA
SUPPLEMENT BOOK FREE
See Something you like?
Always check for availability via email before ordering
Ordering Information:
Send check or money order to:
John Younghaus
2029 McMullen Ave
Dunedin, Fl 34698
Make payable to: John Younghaus
FAX/Phone: 727-736-5436
email: stuff1@gte.net
URL:http://home1.gte.net/stuff1/wargame.htm
We also accept VISA & Mastercard
email your order to: stuff1@gte.net for verification and Freight charges
thanx haus